There is an entire category on Pinterest dedicated to travel. It holds stunning photos from people all over the world, who have taken shots of the area that they live, or one they have visited. It is impossible to look at those travel oriented boards without getting a serious case of wanderlust. Believe me, I have tried.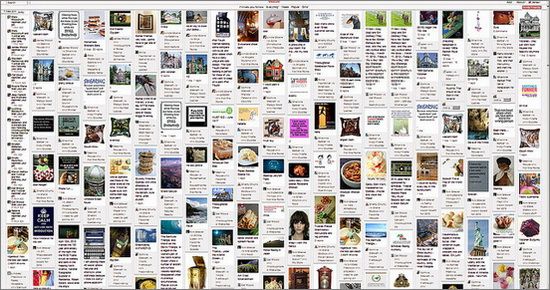 Because of the high volume of these photos, and the ability to collect them, Pinterest can make a great tool for exploring all the world has to offer. From getting a quick peek at another country, to planning a trip to see it in person, you can do a lot with this unique social media platform.
Here are three simple steps for using Pinterest as a planner for your dream globetrotting adventure.
1. Start Collecting
The first thing to do is start looking at photos and collecting the ones that most inspire you to get out there and see it for yourself. You will find that many will trigger this more than others, even when it is in a location you didn't expect to want to visit. This expands your travel desires, and is a great way to start. Personally, I like to collect on various boards for different goals. On one, I might collect photos for small, domestic trips I would like to take. On another, I will make a board that has international or longer journeys that would take me more time to prepare for. I also have boards for singular places that are on my 'must visit' list.
2. Start Following
Once you have a fair collection of photos, start looking for patterns in who is posting them. Are they coming more from certain boards than others? Is there someone who is regularly updating with unique and inspiring photos that you keep going back to? These are the people you want to follow, so you can regularly update your collections and find even more places you want to visit.
3. Start Researching
Going through these photos and boards, you will begin to discover places you really want to visit. Once you have, you can start researching the areas and planning your trip. This is easy to do, once you know where your wanderlust in pointing you to. Luckily, most people will list the location where they shot the photo in the description, and sometimes offer a link anchored into the image that takes you to a page describing the place. Which can make it a bit easier to look into.
Great Travel Boards
Man vs Food
, look at locations staff have recently been to, or just learn about festivals, events and activities all over the world.
Do you have a tip for using Pinterest as a travel tool? How about a board you would like to share? Let us know in the comments!
Written by:
Jessy is the social media enthusiast, writing for Dobovo, the free tool for inspired travellers to find affordable Kiev apartments.